Date/Time
Date(s) - January 27, 2023
10:00 am - 4:00 pm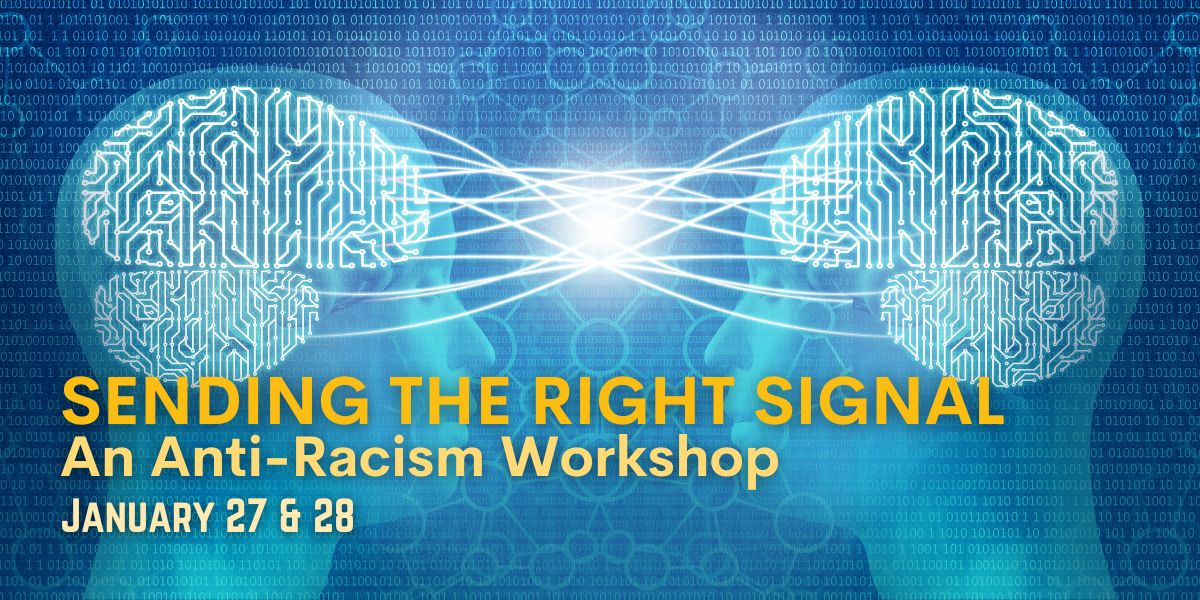 Friday, January 27 at UU Congregation of Cleveland
OR
Saturday, January 28 at West Shore UU Church
10am-4pm
$55 suggested donation
Antiracism work is healing work. It restores us to our solidarity with ourselves and human solidarity with others. Sending the Right Signal, facilitated by Soul Focused Group, is a 1-day workshop designed to develop our tools to discuss race in a way that broadens our self-awareness and social consciousness, inspires us to make a more equitable world, and affirms everyone's humanity–including and especially our own.
Now that we have passed the 8th Principle as a congregation, many are asking "What now?" This workshop is but one step in our journey and all are encouraged to attend. Participants will build an understanding of unconscious racial bias, understand the historical construction of racism, and explore how it affects us today. Two dates are available for your convenience. Choose one to attend.
This workshop is being underwritten by the Human Solidarity Project. It is organized in collaboration with UU congregations in the Cleveland area. This event is a precursor to a two-day "Creating Human Solidarity" workshop which we hope to offer in the spring.
Suggested donation: $55. Additional donations to support scholarships are encouraged. Scholarships up to $25 are available.
Lunch will be provided. Childcare can be provided if requested on the registration form. Register here: https://soulfocusedgroup.com/sending-the-right-signal-ohio/