Date/Time
Date(s) - June 2, 2022
12:00 pm
, we cry out with pain, rage, and despair.  What can we do? 

In the wake of the racially motivated hate crime in Buffalo, NY, and the school shooting in Uvalde, Texas it is clear that nothing less than a powerful, united fusion movement will be able to end systemic racism and enact lasting policies that protect our children. Prayers and solitary petitions are not enough. We need to come together now across movements and raise our voices for justice and declare a shared agenda. This is why UUs are going to Washington DC on June 18th with the Poor People's Campaign.

As the gun lobby gains power, as racist transphobic extremists build power on the backs of Black, Brown, and queer folx in the U.S., as more people are plunged into poverty and denied health care and living wages, and our democracy and voting rights are under attack, Unitarian Universalists are ready to rise. We are mobilizing and organizing for the June 18th Poor People's Campaign March on Washington & to the Polls in 2022. We UUs have had a long partnership with the Poor People's Campaign which has called us to a mass assembly to show our united power. We are answering yes.

In preparation for June 18th, join the UUA Poor People's Campaign Leadership Council and UU leaders from around the country on June 2nd at 12pmNoonET / 9amPT for a Side with Love Facebook Livestream UU Gathering.
Come ready to mourn, to be inspired, to commit, and to organize. We'll share details on the UU Meet-Up at the March with JaZahn Hicks, UU the Vote Campaign Manager, UUA PPC Council members, and UUs from around the country.
You can RSVP for our June 2nd rally here and/or just tune into the Side with Love Facebook Livestream when we go live at 9 am PT/Noon ET on June 2nd.
We're asking congregational leaders to please share the Side with Love Livestream to your congregational pages when we go live. Help us build momentum and our part of the movement.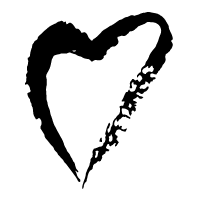 Suzanne, before the Covid-19 pandemic, 700 people a day died from poverty in the U.S.  We know even more people are dying now, magnified by policy decisions to neglect and ignore the cries of the poor.  We are going to Washington DC on June 18th declaring "everybody's got a right to live." As we head into the midterm elections it is vital that each of our movements and religious traditions come together to join the fusion movement for a June gathering to raise our demands and show our power.

This timely mobilization and the need for our presence is urgent. Now is the time to live out our Faith, build the Moral Fusion movement, and take action for our collective Future.

In faith, UUA Poor People's Campaign Leadership Council 

Rev. Abhi Janamanchi, Co-Chair
Rev. Dr. Beth Johnson, Co-Chair
Rev. Amy Williams Clark
Pablo DeJesús, UUSJ
Rev. Jodi Cohen Hayashida
Rev. Edith Love
Rev. Dr. Robin Tanner
Susan Leslie, UUA Staff Liaison