Sunday, June 21, 2020 12:15 PM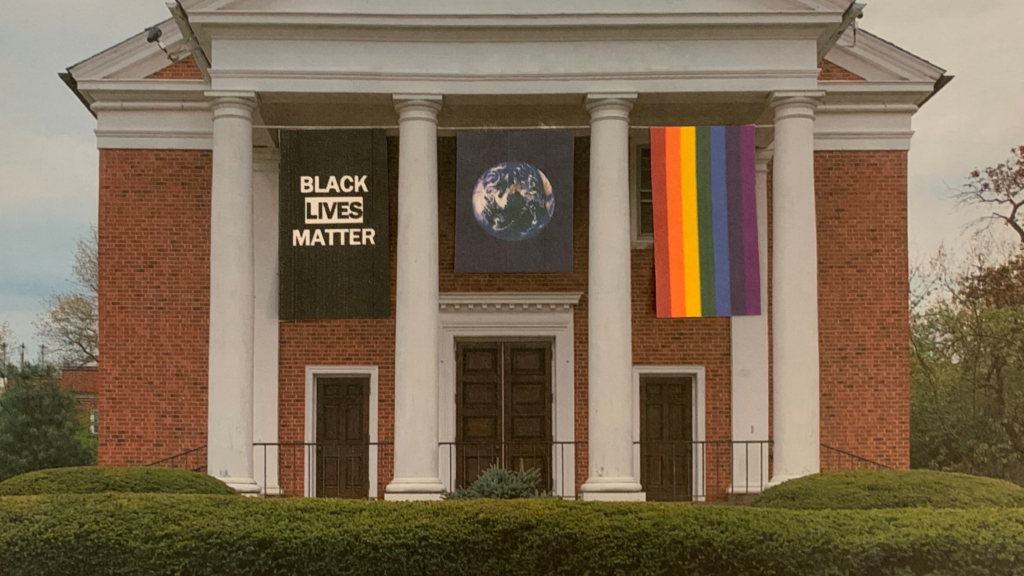 The Racial Justice Leadership Team has proposed hanging three banners from the front of the UUCC Shaker building: Black Lives Matter, Earth Day, and the Rainbow flag. The proposal has the backing of the Board of Trustees and the details are being worked out by the Buildings and Grounds Committee. The banners are being donated by an anonymous member of our congregation.
You are invited into conversation about the banners, our display of them, and what this means for our Congregation.