Community Partnerships
Greater Cleveland Congregations
Greater Cleveland Congregations (GCC) is a non-partisan coalition of faith communities and partner organizations in Cuyahoga County working together to build power for social justice. As a catalyst for systemic change, GCC challenges Greater Clevelanders to imagine the change we can accomplish, connect individuals and organizations to multiply our power, and mobilize our members by the thousands to make our voices heard and build a greater Cleveland for all of its residents.
GCC unites people across lines of race, class, religion, and geography to promote public, private and civic sector actions which strengthen and improve the quality of life of our neighborhoods.
It is a membership based organization, so individual people cannot belong (although they can certainly contribute individually!). So, by default, anyone who is a member/friend of our congregation can participate in GCC actvities. Laurie Albright is the official delegate from our congregation and Pam Gibbon is our alternate delegate. GCC UUCC Core team members presently are Vern Sackman, Bev Austen, Mark Weber, along with Pam and Laurie.
For more information visit http://greaterclevelandcongregations.org/ or contact Laurie Albright
Urban Hope
Urban Hope is an Ohio City storefront soup kitchen that area Unitarian churches support. UUCC volunteer opportunities include buying ingredients, communally cooking (in the church kitchen), and serving the meal, plus donating other items. Volunteers are always welcome.
For more information contact Jean Martin.
FDR Partners
UUCC has partnered with Franklin D. Roosevelt Academy, located at 800 Linn Drive, not far from Glenville High School, since February 2017. Congregants have participated in a variety of efforts:
Tutoring, including the MOSTS (Mentoring One Student to Succeed) program, supporting parent engagement, supporting the production of the school Disney musical (Spring 2020 is Lion King), and fund raising for school uniforms and 8th grade trip to Washington DC are some of the many opportunities available.
For more information contact MaryEllen McNulty, UUCC FDR Tutoring Coordinator.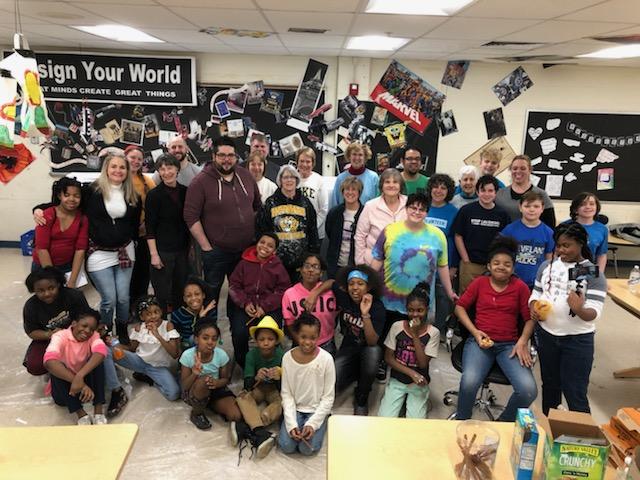 The Coalition to Stop the Inhumanity at the Cuyahoga County Jail
The Coalition to Stop the Inhumanity at the Cuyahoga County Jail is a group of community activists organizing to demand change and accountability from elected officials responsible for conditions at the jail. Newcomers are always welcome. The coalition meets monthly at the Khnemu Lighthouse, located at 966 E 105th St; Cleveland, Ohio 44108. Check out our Facebook page.
For more information contact Laurie Albright or Eileen McCully