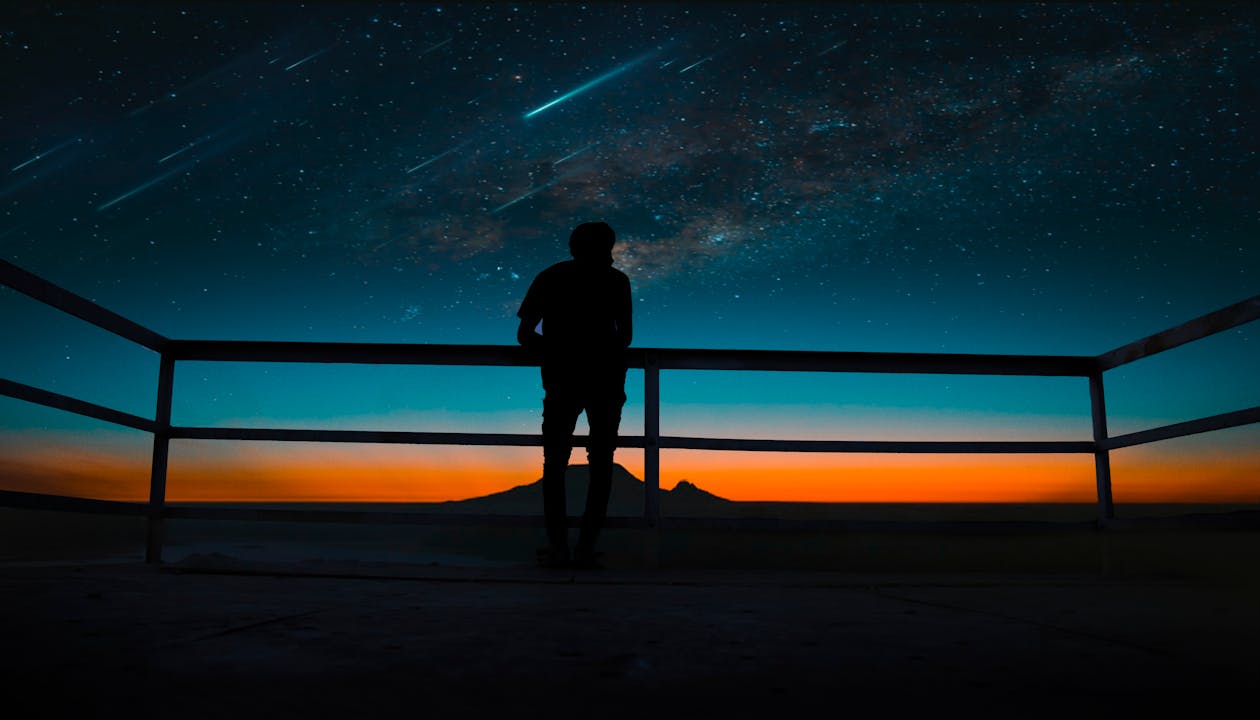 Apparently, if you have an old TV that still receives an antenna signal and you tune it to a black and white snow screen, around 1% of what appears on the screen comes from cosmic background radiation. That is the energy left throughout the universe from the the great universal expansion sometimes called the "Big Bang." 1% isn't much, but still. That's the oldest thing in existence. And you can see and hear it anytime you want.
I've always been fascinated by the sensory experiences of space. It's a vacuum, but astronauts describe that it smells like burnt steak. And even though its light years away, at least part of space might taste like raspberries. Can you imagine? Raspberries.
Compared to this, the crackling, white-noise of a TV screen doesn't sounds quite as interesting or majestic. Not as sensoreous as raspberries, for sure! But for me, space doesn't sound like white noise. Ever since this famous episode of the podcast Radiolab aired an episode about space, the sound of the cosmos is Faure's Requiem.
It turns out, our very own choir and women's ensemble at UUCC will be performing selections from Faure's famous work. You can hear them on Sunday! And at the same time, we are in this vernal season of shifting constellations in the skies looking toward Summer stars and meteor showers that are on the way. All of this as we are looking toward a Summertime when we will have a chance to think about the natural world through a spiritual lens.
So, never has there been a better time to do a little stargazing and listen to Faure, or whatever music you find that puts you in touch with that primal sense of being part of this grand, luminous universe that, for some inexplicable reason, gets to exist!
Sometimes it is hard to tap into our spiritual selves or find time to nurture our creativity and intellectual curiosity. Here is a section that reflects on some nourishing materials from around the web and related media channels in order to get us thinking, get us feeling, and get us reflecting on the lives we are living in this big world. **Some Adult/Mature Themes May Appear in Links and Other Attached Material**
–––––––––––––––
Allan T. Georgia, MDiv, MTS, PhD