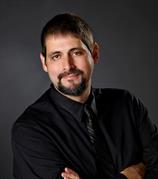 Hello UUCC members and friends,
Believe it or not, it's December! In most years, December is a time for celebrating the holiday season and looking forward to gathering with friends and family. This year, it feels more like a time to celebrate the fact that 2020 is nearing its end. We all know this has been a year like no other – and I don't know about you, but I'm more than ready to put 2020 behind me. Despite the trials and heartache this year has brought, I am grateful for some of what has come my way this year: opportunities to learn and sharpen some skills, connecting with far-away friends and family in new ways, spending less time commuting and dealing with the hectic daily world beyond my front door. In addition, I continue to be amazed with the talent, dedication, and flexibility of our congregational musicians.
Here at UUCC, some of our recent musical highlights have included our Chancel Choir leading beloved hymns and songs such as "For All the Saints", "We Gather Together" (with Steve Sanford on clarinet), and "Come and Go With Me" (with Aaron Burkle on drums). The Chancel Choir was joined by members of UUCC's YoUUth Choir on "We Give Thanks", and just last week, the YoUUth Choir also provided their own wonderful musical setting of the Gaelic blessing "May the Road Rise to Meet You". Our Women's Ensemble led us in "Words That We Hold Tight" and "Circle `Round for Freedom" last month, and we also enjoyed Allan Georgia's lovely and thoughtful guitar version of "All the Heavens". Last but not least, UUCC's own incomparable pianist Karin Tooley moved and inspired us with her contemplative and beautiful piano music, including arrangements of George Winston's "Thanksgiving" and Gabriel Faure's "In Paradisum".
Services this month will continue to feature Karin and me at the piano (and organ), as well as more hymns and special music from our singing groups. You'll also be hearing more guest musicians, both from within our congregation and from elsewhere.
Finally, don't forget that Music Notes are back during our time of virtual services. Check out the weekly eblast for a sneak preview of what you'll hear on Sunday, along with some 'insider information' about that week's music.
I wish you all a warm and happy December and I look forward to seeing you on Zoom or in person soon!