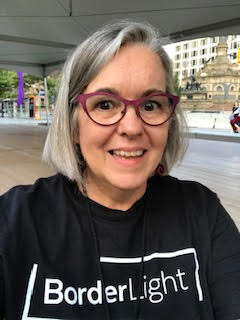 It's Thanksgiving time as I'm writing this, and I thought I'd share some gratitude that I have this year. I thought this would be easy and started writing a list of thanks. Whoa, not so easy – I quickly realized there is no possible way that I can include everyone and everything related to UUCC that has contributed to my gratitude. If you've done anything, or been a part of anything, or even just cheered from your living room sofa, know that I'm grateful for you. For each and every one of you – the people of UUCC.
Please know that our congregation remains strong. While we don't see people rushing off to meetings they are still happening and doing great work. Services are being held and people are nourished by them. Small groups are gathering around Zoom, sharing stories, joys, and concerns. Staff continues to keep doing their thing – made so much more difficult not interacting in person. Many congregants are engaged actively, some are engaged more quietly.
UUCC continues to grow and change. We welcome two new members this month – Sue Grohol and Erica Keck who committed to join the congregation at the recent Considering Membership class. Welcome Sue and Erica! It's good to have you on board. On the other hand we have members moving to other states in the next month – Eileen McCully and Eric Hsi are heading to Winston Salem, NC in January, and the DuBose family is heading to Knoxville, TN. Truly bittersweet – excited for their next adventures, and so sad they won't be an active part of our future congregation. We wish both families health and happiness in their new homes. But gosh, I'm going to miss you!
The Board remains busy with the Strategic Plan (look for a full update next month), continuing to get Policies written and approved that give structure to the congregation. Board committees are busy:
Marketing to get the UUCC message out to the community, including a google advertising trial
Communications working to make sure we integrate our communications, and are effective and efficient in our messages to the congregation
Membership Committee is working on developing congregation events that can happen safely, as well as reviewing member engagement and looking at helping members find ways to engage more fully
Finance – has developed a 5-year Budget to help us make decisions understanding how they will impact the future, and has also done a deep dive on our Solar Panel contract (all good, just time).
Facilities Task Force has worked with a Realtor and listed the Lancashire property for sale. There is interest being shown, but as with all real estate transactions, it could well be a while before we have news there.
Opportunities for congregation involvement during the pandemic are still at the top of my mind. The church has two zoom accounts and lots of open time – if you have a group that needs to be hosted, or you have an idea of an event for the congregation please be in touch. You don't have to be a zoom master – we can find you help!
We are all looking forward to the time we can worship together in our Sanctuary. That will be joyous. Until then, stay home, stay safe, (wear your mask), and let us know if you need anything.
In Faith,
Carol