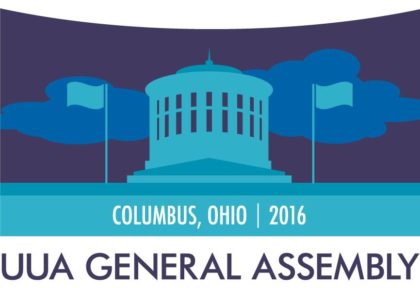 This week Unitarian Universalists (and Unitarians and Universalists) from around the globe gather in Columbus for the Annual General Assembly of the Unitarian Universalist Association of Congregations.
Join us this Sunday as we stream a live worship service from Columbus. Perhaps we'll spot some familiar faces from our own congregation!
Musical Meditation begins at 10:45.