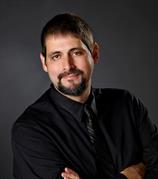 Hello UUCC members and friends,
Welcome to 2021! Like many of you, I wondered if we would ever be able to bid farewell to 2020 – to paraphrase Jerry Garcia, what a long, strange trip it was. Of course, the turning of the calendar will not solve our problems, but I always feel optimistic at the start of a new year, and I think we all have reason to feel hopeful about 2021. The famous conductor Arturo Toscanini once compared the silence before music begins to the blank canvas a master artist faces – a masterpiece is there, just waiting to be realized. Let's all strive to play our music more beautifully than ever this year and make Maestro Toscanini proud.
Our vocal and instrumental musicians at UUCC will continue to provide special music for our virtual services in 2021. January services will feature choral music from our Chancel Choir, YoUUth Choir, and Men's Singers, and instrumental music from UUCC Pianist Karin Tooley, cellist John Gibbon, and more. You can read my Music Notes articles each week to get a closer look at our musical selections for the service that week, or you can go to https://uucleveland.org/music-at-uucc/ for more information. Also, don't forget that I'm still hosting the UUCC Zoom Café each Wednesday evening at 7:00. Stop in and say hi if you get the chance!
Finally, I will be leading an adult RE group which will meet on Sunday mornings at 10 a.m. for six weeks beginning on Sunday, January 3rd. We'll be exploring the music of our two UU hymnbooks, digging into some of the deeper history and spirituality found in those songs, from old favorites to hidden gems. I hope you can join me in these sessions – click here to register: RE: UUCC – Adult Religious Education (google.com)
I wish you all a safe and Happy New Year and I look forward to seeing you on Zoom or in person soon!
-Mike Carney, UUCC Music Director